Our Vehicles
Our fleet only consists of Volkswagen Caravelle 8 passenger seated vehicles.
We have chosen these vehicles as they are the most comfortable and safe to carry our passengers on the long journeys between airport and ski resort.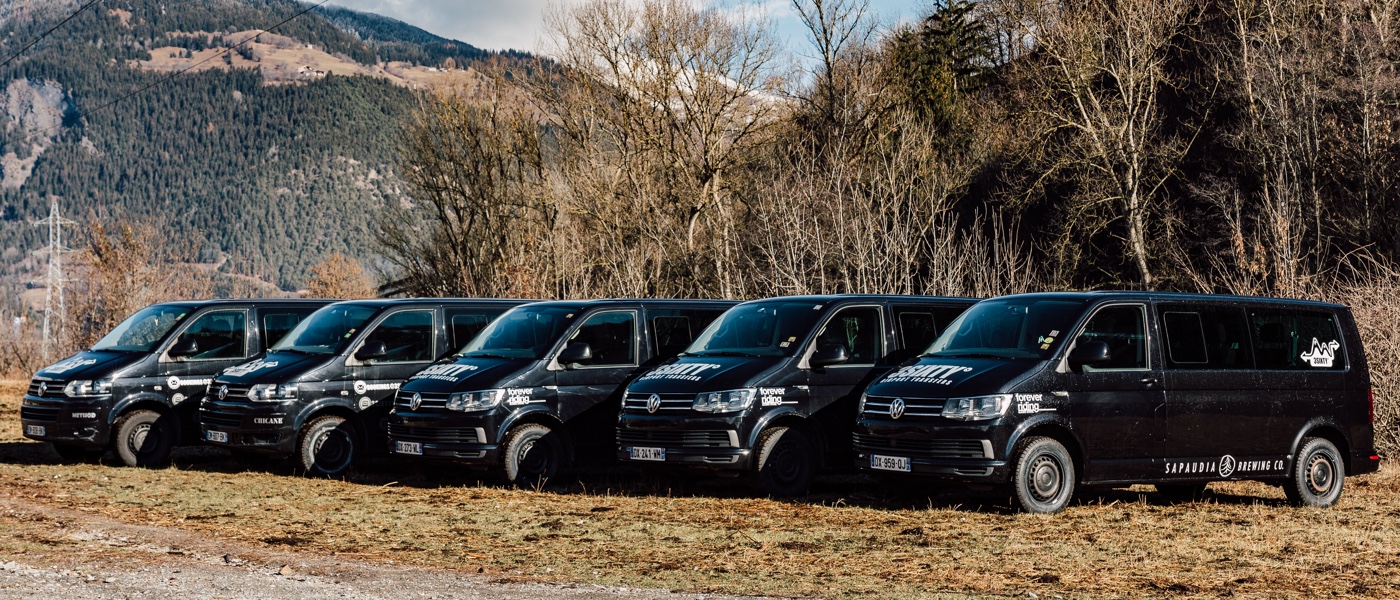 The fleet all have air conditioning front and back, tinted rear windows, plenty of leg room, phone charging points and a USB point so that you can play your own music!
The vehicles are fully equipped for every season of the year.
Winter Months
For the winter months, where the weather in the ski resorts can be extreme, our vehicles not only have snow chains on board but also are fitted with reliable winter snow tyres.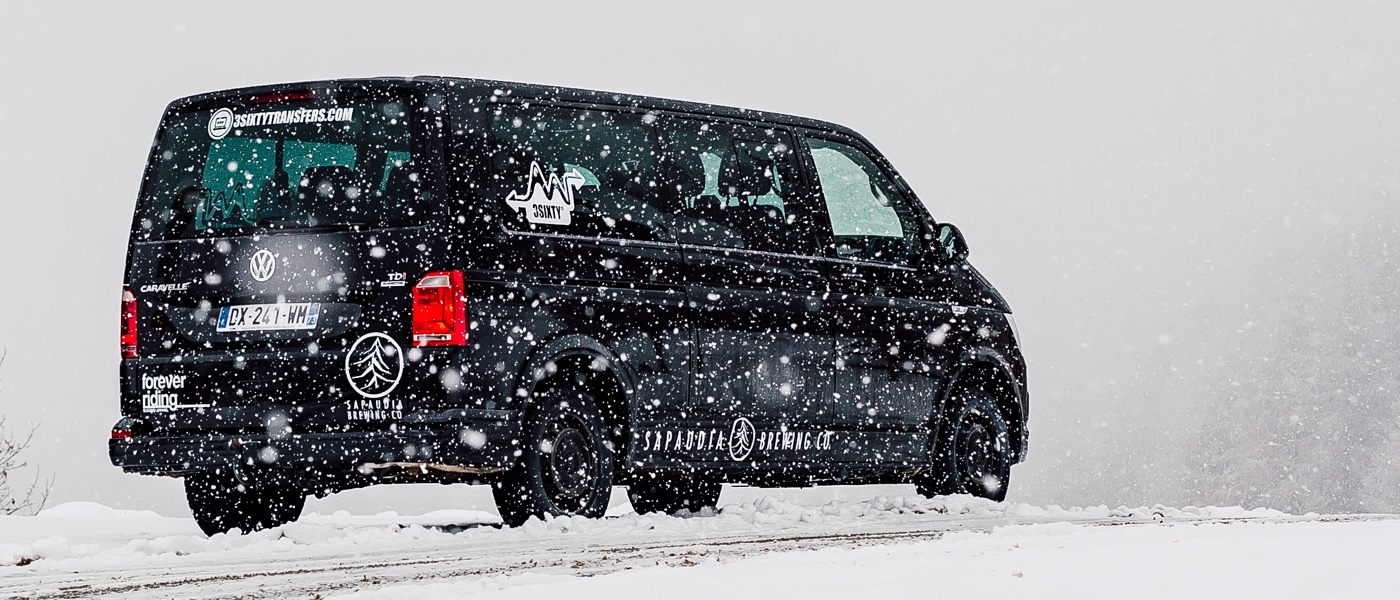 Equipped for the most difficult weather conditions.
Summer Months
In the summer months we have vehicles which offer mountain bike uplifts. These vehicles are also Volkswagen Caravelle and are fitted with tow bars.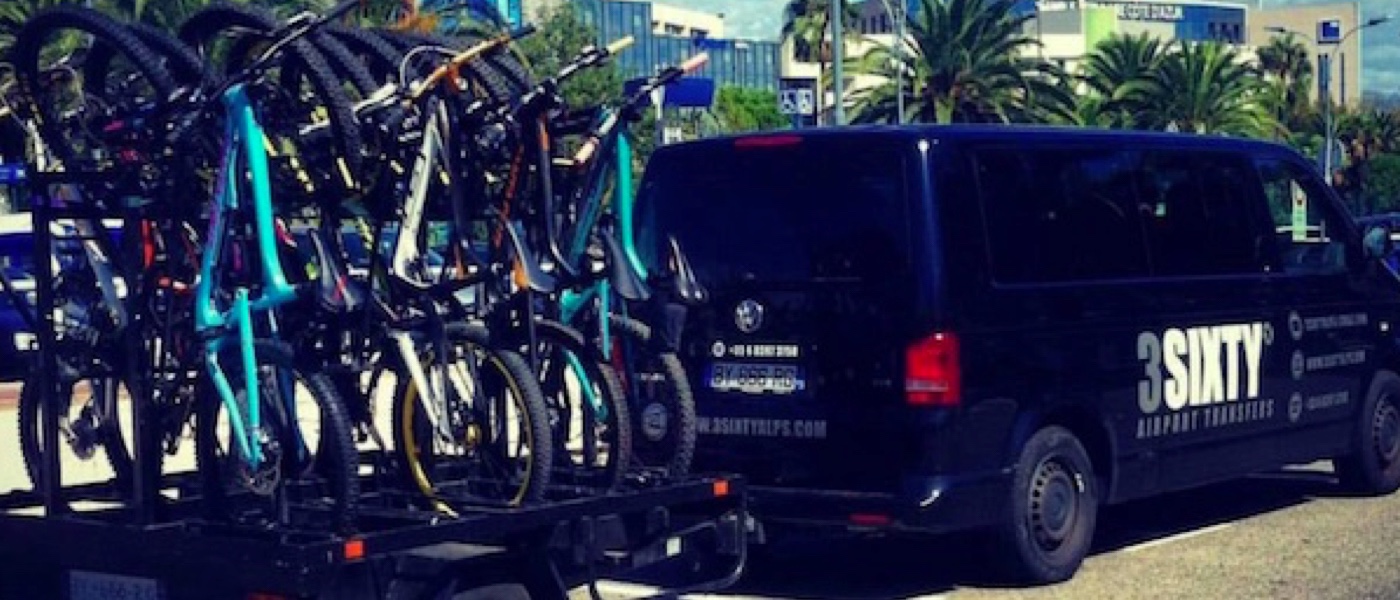 Our specially customised mountain bike trailers can carry a maximum of 8 bikes each.
Fully Licensed
Not only are our drivers fully licensed and trained to transport our customers but our vehicles are fully insured and licensed to carry passengers throughout all of the EU/ EEA countries.
This means that our customers can sit back and relax knowing that they are in the safest of hands, whether that be transfers between airports and ski resorts, transfers between airports and summer resorts or mountain bike uplifts.
Which ever type of transport you require for your holiday, be it airport transfers, ski resort transfers or mountain bike uplifts, we believe our vehicles are the best you can have. Safe, reliable and comfortable.